RUNDELLS - MOTEL
4 Star alpine luxury, Graze Restaurant, Rundells Bar, Dinner Plain
Rundells Alpine Lodge is Dinner Plain's most prestigious lodge with a 4 star AAA Tourism rating and green star accreditation. Located in the heart of Dinner Plain, surrounded by national heritage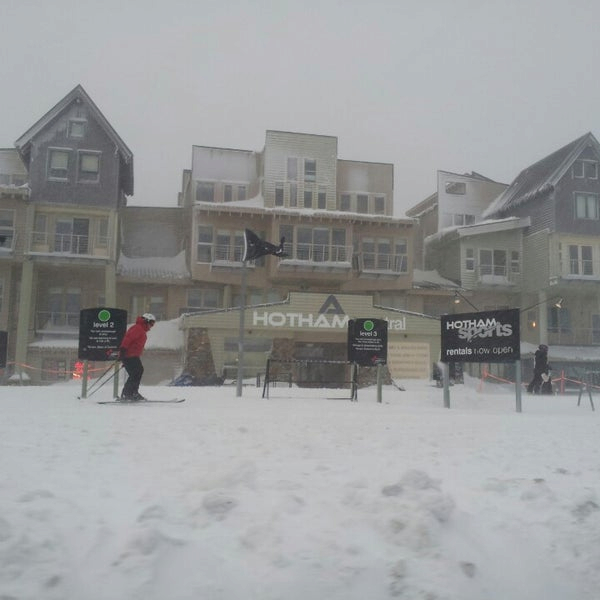 listed alpine national park and Australia's most unique alpine architecture blending with the natural environment. Rundells offers you the ultimate experience in the mountains.
Dine at Graze one of the most renowned restaurants in the region featuring local, organic produce from around the region. A degustionation menu is available nightly and must be booked 24hrs in advance. Relax in the spa and sauna after a day in the alpine park, savour a café latte in front of the open fire or enjoy a cold beer in Rundells paddock.
Rundells is surrounded by alpine walks, mountain bike tracks, Cross Country ski trails and fly fishing, a short walk to the Onsen Spa & Retreat and the Cobungra Platter beginner ski run and only 10 minutes from Australia's leading ski resort, Mount Hotham. With Mount Hotham Airport close by, Rundells is fast becoming the hub of thriving regional and international tourism and business.
DINING
GRAZE RESTAURANT
Regarded as one of the best restaurants on the Great Alpine Road, Graze offers intimate fire side
dining in a sophisticated but relaxed environment blending modern day with the history of the Rundells Lodge.
Graze presents exquisite modern cuisine with Asian and Mediterranean influences and features local produce complimented by an impressive local wine selection.
Graze provides seating for up to 90 in house and external guests. After enjoying a superb meal, you can relax by the open fireplace with your favourite drink as a night cap. Sit back, relax and make yourself at home.
BAR & PADDOCK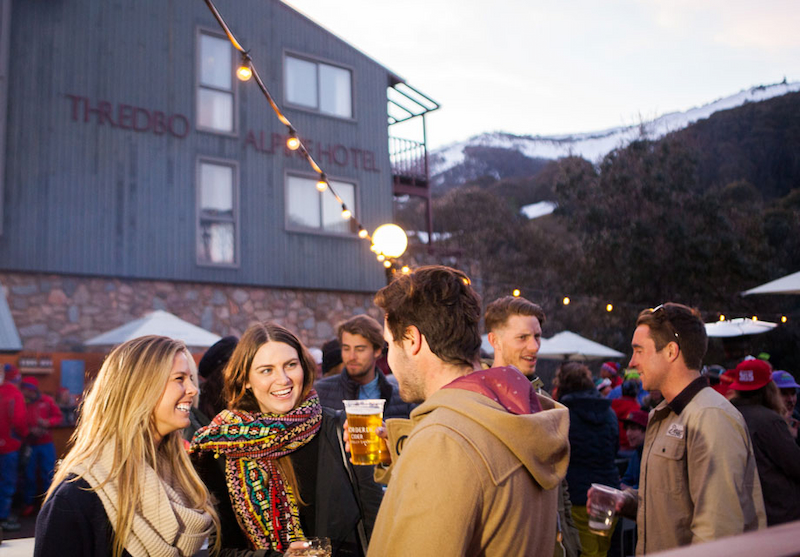 With regular live music and a large drinks lounge warmed by a massive open fire, nothing as quite as traditional as an evening at Rundells. After a hard day on the slopes or out on the alpine tracks, relax and enjoy a cold beer in the paddock or curl up with your favourite drink by the fire.
Every Thursday night at Rundells 300g Steak and Pot for $20!
Your choice of Heineken, James Squire Pilsner, Boag's, Toohey's Extra Dry, Carton or Hahn Light.
ACCOMMODATION
Your Alpine Hideaway
All guest rooms at Rundells include access to both the outdoor swimming pool and indoor spa and sauna.
Rates include a full cooked and continental breakfast at Graze restaurant in Rundells.
Room Amenities:

Ensuite bathroom
Day Bed (Single, Double & Quad Rooms)
Crisp white linen and towels
Aveda shampoo, conditioner and soap

TV with 7 Aus Star Channels
Tea & Coffee making facilities
Mini bar fridge
Hairdryer
Hydronic heating
NOTE: Rundells Alpine Lodge is a non-smoking property
LOCATION
DINNER PLAIN
Dinner Plain village is located above the snowline at 1520m in the heart of the Victorian Alps, surrounded by Alpine National Park. The village is centrally positioned between Mount Hotham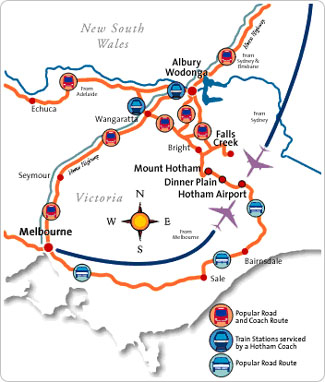 Airport and Mount Hotham Ski Resort only 10 minutes each way.
The Dinner Plain village is easily accessible, along Australia's newest touring route, The Great Alpine Road.
The Great Alpine Road
The Great Alpine Road runs from Wangaratta in the north of Victoria, to Bairnsdale in the south - and Hotham lies in the centre.
Distances and approximate times
Melbourne to Wangaratta
239km/2.5 hours
Wangaratta to Mount Hotham
130km/2 hours
Mount Hotham to Dinner Plain
11km/10 mins
Dinner Plain to Bairnsdale
162km/3 hours
Bairnsdale to Melbourne
283km/3 hours
ACTIVITIES
WINTER SEASON
The winter season provides a range of activities and events including downhill and cross country skiing, snowboarding, tobogganing, snowshoeing and snowplay.
Downhill
In Dinner Plain (only 150 metres from Rundells) there is a gentle beginner ski run Cogungra platter which includes a free magic carpet, poma lift and cafe. Lift tickets for the Poma, equipment hire and private lessons are available from Pinnacle DP.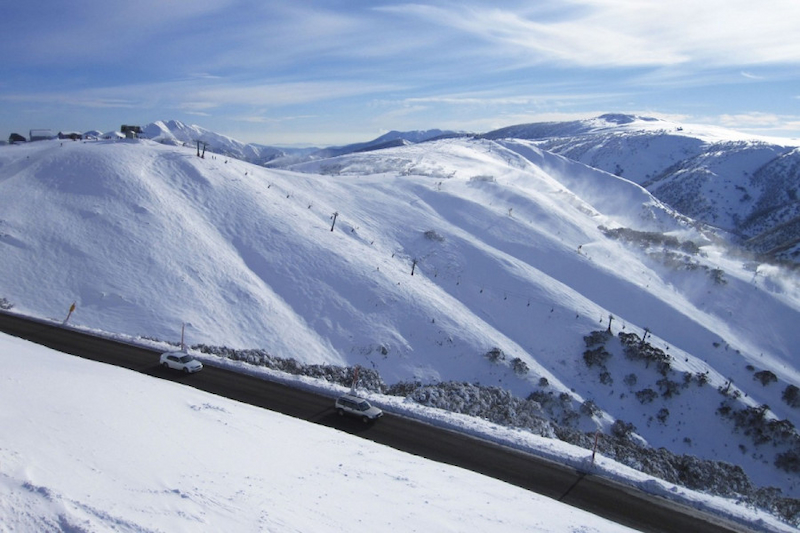 Cross Country/Nordic Skiing
Dinner Plain and Hotham both offer a huge range of cross country terrain surrounded by spectacular Alpine National Park. Between the resorts there are over 35km of trails, with curcuits ranging from 2km to 15km. Trails start from Dinner Plain, Wire Plain and Hotham. No trail fees apply for cross country skiing a the resort. Cross Country skis and other equipment can also be hired from Pinnacle DP.
Pilates
Ski Pilates Fusion caters for everyone, with a fully-equipped studio under the expert guidance of qualified instructor and ski champion, Sally Rosenhain. Pilates brings a range of life and health enhancing benefits and helps your body re-educate itself for better use of its energy systems. Pilates is also a valuable aid to pain relief for musculo-skeletal problems.
SUMMER SEASON
From the heights of Mount Hotham to the seclusion of Dinner Plain, you are drawn into a world of postcard perfect mountain views, fields scattered with alpine wildflowers and the chance to indulge in a host of high country adventures. Mount Hotham and Dinner Plain have adventures for all.
Pack a picnic and take a chairlift ride to the valley floor in search of an idyllic lunch spot beside the crisp clear waters of Swindlers Creek or Silver Brumby Hut.
You can also enjoy relaxed dining on the sun drenched balconies and courtyards of our cosy eateries and restaurants. With so much to explore at Mount Hotham and Dinner Plain it's hard to just stay one day.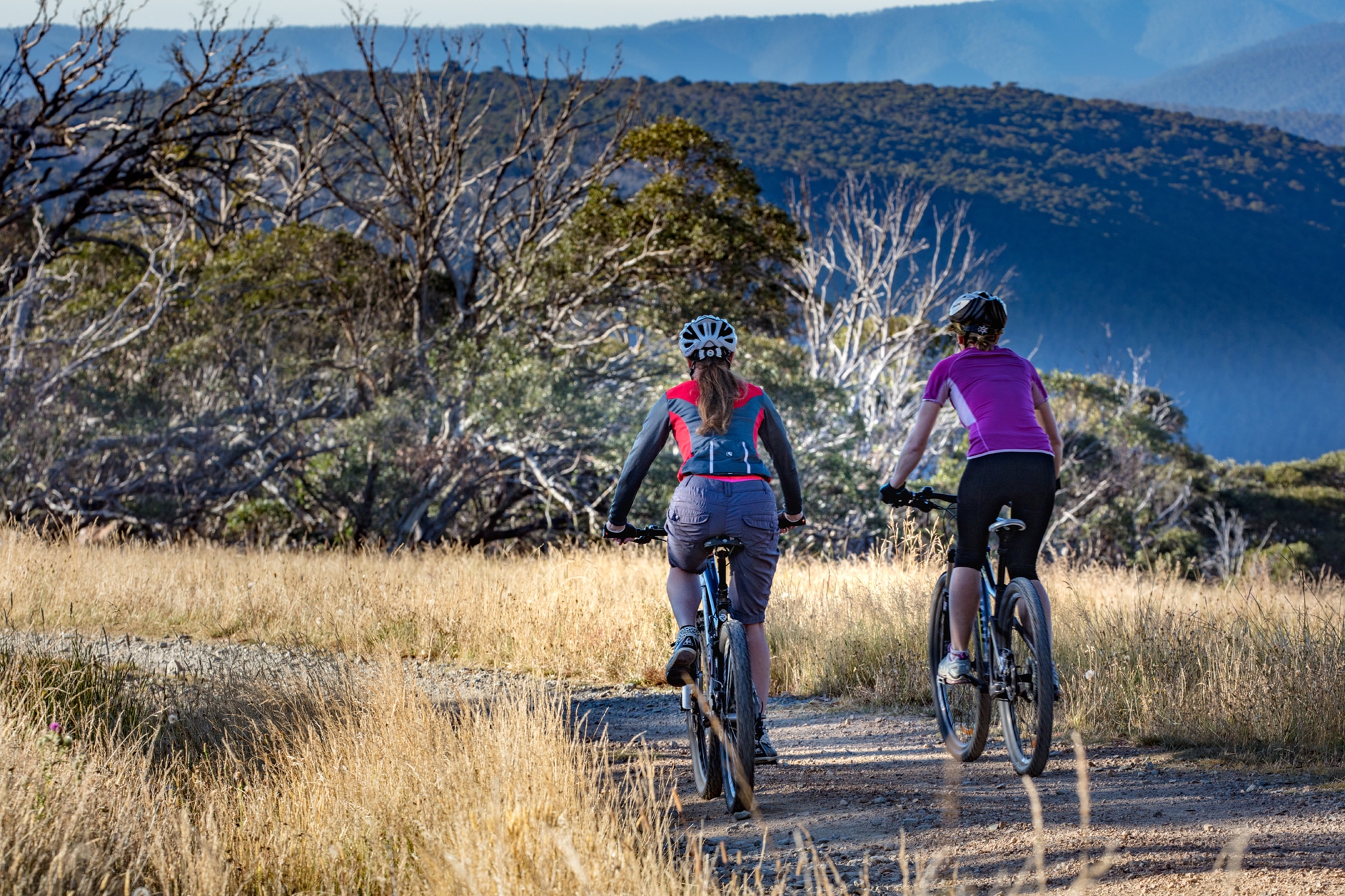 Swimming
Fishing
Mountain Biking
Walks & Trails
Horse Riding
Abseiling and Rock Climbing
Massages/Health Treatments
Road Cycling
Scenic Chairlift Riding
Touring
Golf, Rafting, Wineries, 4WDriving