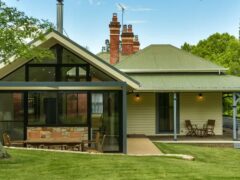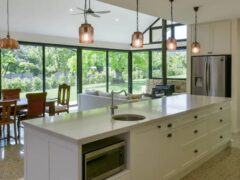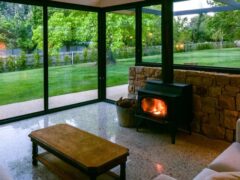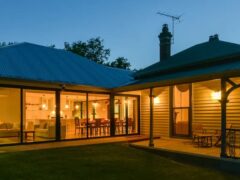 Local jeweler William Turner built the original 5 room double brick Elm Tree Lodge in 1875, adding on a large lounge, master bedroom, and internal bathrooms in 1890. While minor changes were made over the next 130 years (some pine crime in the 1970s) the old layout was essentially unchanged until 2018.  Sitting on two-thirds of an acre, the house fronts Loch St and features an enormous old corrugated iron shed dating from the 1910-the 20s, as well as an adjoining cart/carriage, shed dating back to pre-1875.
In 2018 renovations were completed – adding an enormous modern, open plan lounge, kitchen & dining area, along with new bathrooms, renovated ensuites, and a 5-6 person external spa – bringing new life to Elm Tree Lodge.
The gardens have also seen substantial work – with over 400 new trees/bushes planted, over 1600sqm of grass laid/grown, along with over 20 meters of raised garden beds for the kitchen garden.
Wednesday
Appointment only
Thursday
Appointment only
Saturday
Appointment only