Activities To Do and Sights To See in Victoria, Australia
Whether you are an Aussie native looking for something to do over the weekend or a visiting foreigner looking to get the most out of your trip to Victoria, knowing what to see
and where to go will allow you to sight see in style. Below, we will walk you through what you must do in Victoria.
Buckle up – this list has everything you need to keep you busy, from exquisite brunches private flights, and unique locations.
Located just 1 hour from Melbourne, the quaint city of Ballarat has plenty to see and do for all ages. While gold plays a large part in Ballarat's history, it still boasts beautiful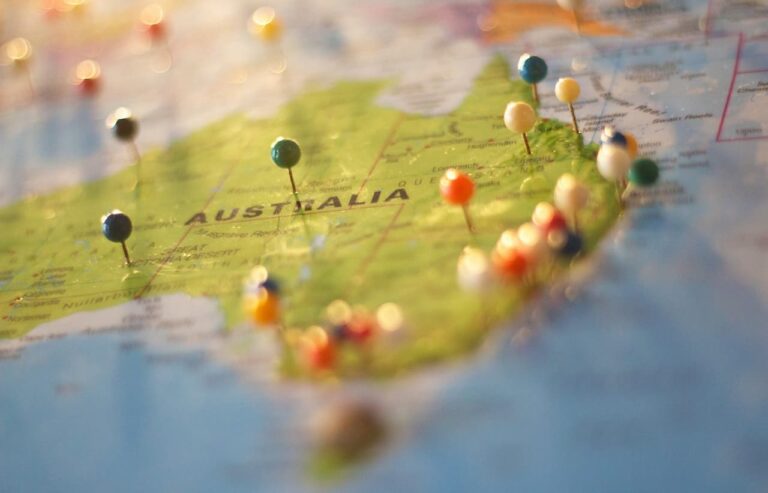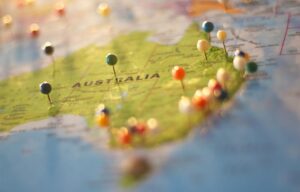 green landscapes, family-friendly activities, and decadent restaurants.
Some of the best activities you can do in Ballarat include:
● Pan for gold at Sovereign Hill
● Visit the Ballarat National Park to see koalas, wombats, and kangaroos
● Check out Kryal Castle for a taste of mediaeval life
● Spend a night in an 1850s replica miner's loft
Bendigo's the place to be if you are looking to find gold, riches, and glory. Situated 150 km from Melbourne, Bendigo is the 4th largest city in Victoria. It was also Australia's second-largest gold producer in the gold rush. History? Check. Culture? Yes! Fun? Definitely.
Some of the best activities you can do in Bendigo are:
● Take a guided tour of the Central Deborah Gold Mine
● Enjoy the Vintage Talking Tram Tour past the best attractions and landmarks
● Check out the Golden Dragon Museum to learn about the city's Chinese influence
● Live it up in a Victorian-style restored residence
G'day, and welcome to the paddle steamer capital of Australia! Echuca Moama is home to the world's most extensive collection of riverboats and floating restaurants. Located 2.5 hours from Melbourne, Echuca Moama is perfect for those seeking an action-packed adventure through colonial history.
Some of the best activities you can do in Echuca Moama are:
● Experience the awe-inspiring Murray River on a wakeboard, paddle steamer, or jetski
● Play a high-paced game of paintball on the fields
● Take a tour of Echuca on a rickshaw past historical sites
● Ride a bike along the Murray River to a wine farm
Inverloch
Considered one of Victoria's best summer holiday destinations, Inverloch's lazy, coastal town is ideal for families, beach lovers, and water sports enthusiasts. Tucked neatly in Andersons Inlet, the waters are protected. This means beginner surfers and children can enjoy the beach too.
Some of the best activities you can do in Inverloch are:
● Hike along the coastline at Eagles Nest to explore the natural hidden gems
● Spend a lazy, relaxed afternoon tasting beer, wine, and local produce at Dirty Three Wines
● Have a prehistoric adventure at The Caves and check out the dinosaur fossils
● Spend the night in a beach cottage and enjoy romantic beach walks
Phillip Island
Imagine this — deep, clear, blue water, spectacular rugged coastlines, adorable little penguins, and fish and chips on the beach. That's Phillip Island in a nutshell. It is one of the most incredible places in Victoria and should be on everyone's bucket list.
Some of the best activities you can do in Phillip Island are:
● Check out the adorable penguin parade as they make their way up the dunes to their nests
● Visit the Koala Conservation Center to see these popular marsupials
● Take a picturesque hike along Cape Woolamai and relax on the Cape Woolamai Beach
● Enjoy a wacky experience with crazy puzzles and optical illusions inside A Maze'n Things
Located 3 hours from Melbourne in a remote corner of the state is one of the best places to visit. If you want refreshing beach swims, gorgeous walks along the coast, and excellent whale watching, Warrnambool has it all. It's the ideal vacation spot with plenty on offer!
Some of the best activities you can do in Warrnambool are:
● Enjoy a picnic, boat ride, and stroll at Lake Pertobe Adventure Playground
● Climb the cliffs or trail to Pickering Point to get spectacular views of the islands
● Visit Warrnambool Breakwater and relax while catching the sunset
● Take a trip back in time and see Australia's most famous shipwreck at the Flagstaff Hill Maritime Village
And there you have it — some of the many things you can do in Victoria. Each place offers something unique, and Australia is as large as it is fascinating, so you're guaranteed to find something to intrigue and educate.