9 Best Hunting Locations In Victoria & Tips
Victoria offers some of the best hunting locations in Australia. From rugged high country to open grasslands, there are plenty of opportunities for hunters in Victoria. 
The wide variety of terrain and habitat supports many game species, including deer, ducks, quail, rabbits, and more. With careful management by Parks Victoria, populations of game animals remain healthy. This allows for high-quality fair chase hunting. 
In this article, we will cover 9 prime spots across Victoria for successful and enjoyable hunts. Whether you prefer spot and stalk hunting or sitting in a blind, Victoria has a top hunting destination for you.
Top 9 Hunting Locations In Victoria
Gippsland Lakes Coastal Park
Stretching along 90km of scenic coastal shoreline, the Gippsland Lakes Coastal Park provides excellent habitat for game species like ducks, quail, and deer. 
The lakes themselves, along with the surrounding woodlands, forests, and wetlands, make this an ideal environment for wildlife. Hunting seasons open at different times for various games, but the coastal park sees activity year-round.
Quail can be found along the edges of the lakes and in the open grasslands throughout much of the park. Spot and stalk hunting works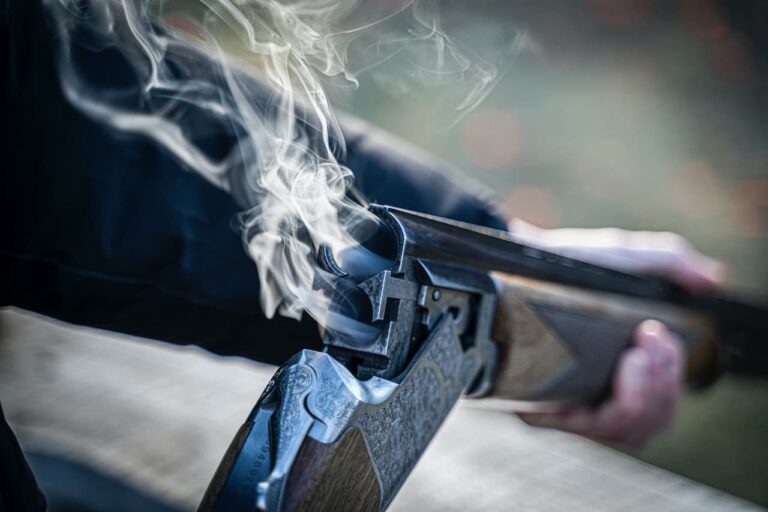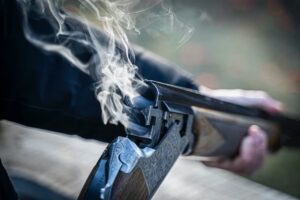 well, especially with a bird dog to help flush them out. 
But sitting quietly in a natural blind can also be effective for waiting as coveys meander by. The ideal times to target quail are early morning and late afternoon as they move between feed and roost sites.
For waterfowl like ducks, hunting from blinds set up along the lakeshores and wetlands allows hunters to intercept flight paths as birds move around. Decoys can help draw them in closer. 
The best hunting is on overcast or stormy days when ducks are more active. Permits from Parks Victoria are required for permanent blinds.
With excellent access and amenities like camping areas, the Gippsland Lakes Coastal Park provides a complete hunting experience for Victoria enthusiasts. The variety of habitats harbors healthy game populations, making this coastal gem a top destination.
Cape Conran Coastal Park
For waterfowl hunters, Cape Conran Coastal Park is a premier destination along Victoria's scenic east coast. The park encompasses 11,700 hectares of coastal wilderness, with Sydenham Inlet providing an ideal habitat for ducks. The estuary features seagrass meadows, tidal flats, and salt marsh that attract many species like chestnut and grey teal, pink-eared ducks, and Pacific black ducks.
During duck season, which runs from mid-March to June, hunting is allowed on the inlet. Hunters often set up blinds along the shoreline and wetlands to intercept the ducks on their daily flights. Decoys and bird calls can be used to draw them in closer. 
It's best to hunt early morning and late afternoon when duck activity is highest during feed flights. Dogs can be helpful for retrieving downed birds in the dense coastal vegetation.
In addition to the inlet, several camping zones within Cape Conran Coastal Park provide access for hunters. 
The banks of the Yeerung River and various freshwater streams and lakes are home to ducks as well. A permit is required from Parks Victoria for certain activities like leaving a boat onshore or building a permanent blind.
With beautiful scenery and great wildlife habitat, Cape Conran Coastal Park is a special place for an immersive waterfowl hunting experience. The wilderness coastline and abundance of game make it a premier destination in Victoria.
Mitchell River National Park
For deer hunters, the remote wilderness of Mitchell River National Park offers premier access to sambar deer habitat. The 14,250-hectare park is situated in Victoria's Gippsland region, about 25km northwest of Bairnsdale. Dense forests and rugged mountains create the perfect environment for deer to thrive.
Sambar stalking season runs from February 15th through November 15th each year. The areas east of the Mitchell River and south of Hortons and Calvi Tracks are open to hunters on foot. Spot and stalk tactics work best in the thick vegetation. 
Hunters still hunt slowly while scanning ahead for deer. Once spotted, you stalk within range while staying hidden. Blinds set up along game trails can also be effective ambush points.
In addition to sambar, fallow, red, and hog deer are also found in the park. Each species has its own stalking season and regulations. The remote terrain offers scenic backcountry for multi-day hunts. Camping zones provide access points.
For the avid deer hunter, Mitchell River National Park is a premier destination. The rugged country and variety of deer species make for an exciting fair chase experience. With proper preparation and respect for regulations, the park offers incredible hunting in a beautiful natural setting.
Lake Eildon National Park
Encompassing over 27,750 hectares of rugged landscape, Lake Eildon National Park offers premier access to sambar deer habitat with the shores of the lake adding beautiful scenery. The park sits in Victoria's Central Highlands region, about 110km northeast of Melbourne.
During the April to November season, certain areas in the southeast section of the park are open for sambar deer stalking. Hunters pursue the deer on foot through hilly forests and grassland valleys. Spot and stalk tactics work best in varied terrain. 
Setting up blinds and stands along ridge lines is also productive as you can spot deer in multiple directions.
In addition to sambar, some sections allow hunting for red deer and feral pigs under strict regulations. Camping zones dotted around the park provide great bases to start multi-day hunts. The shores of Lake Eildon also hold populations of game birds like ducks that can be hunted during the proper seasons.
With beautiful scenery and excellent deer habitat, Lake Eildon National Park offers a high-quality hunting experience for Victoria enthusiasts. 
The size and varied terrain make for exciting fair chase opportunities after sambar and other species. Just be sure to carefully follow all regulations in this premiere destination.
Baw Baw National Park
For hunting deer in beautiful mountain scenery, Baw Baw National Park is a premier destination. The 13,530-hectare park sits where the Victorian Alps and Gippsland regions meet, about 120km east of Melbourne. Rugged peaks and forests provide ideal habitat for several deer species.
The area east of Thomson Valley Road is open to stalking hunts from February 15th through December 15th annually. Sambar, fallow, red, and hog deer are all present. Still hunting through the hills while scanning ahead for movement is effective. Setting up stands along ridgelines and saddles is also productive.
The varying elevations support different vegetation, so hunters can pursue deer in subalpine woodlands, snow gum forests, and alpine heaths. 
Proper layering and navigation skills are key in remote terrain. Multi-day backpack hunts allow you to fully explore the scenic high country. Camping zones offer great base camps to start from.
For hunters who enjoy pursuing deer in beautiful mountain settings, Baw Baw National Park provides awesome fair chase opportunities. The abundance of deer species and varied terrain make for an exciting experience. Just be sure to carefully follow the regulations when hunting in this premier high-country destination.
Nooramunga Marine & Coastal Park
Stretching along the scenic southeast coastline of Victoria, Nooramunga Marine and Coastal Park provides excellent access to hog deer and waterfowl hunting opportunities. The diverse habitats in the 6,670-hectare park support healthy populations of game.
Sections of the coastal park allow hunting for hog deer during the May to November season. The mix of woodlands, forests, swamps, and grasslands are ideal deer habitat. 
Spot and stalk techniques work well, especially early and late in the day when deer are more active. Sitting quietly along trails in natural blinds can also be an effective ambush tactic.
Various lagoons, lakes, and marshlands throughout Nooramunga provide prime waterfowl hunting as well. Game duck species like grey teal, chestnut teal, and Pacific black ducks congregate in these areas. Hunters set up blinds and decoys to draw in birds, often along shorelines and wetland edges.
With great accessibility via boat or from several camping zones, Nooramunga Marine and Coastal Park provides a complete coastal hunting experience. 
The abundance and variety of games make it a premier destination for Victoria enthusiasts. Just be sure to carefully follow hunting regulations in the park.
Tara Range Park
For deer hunting in scenic bushland not far from Melbourne, Tara Range Park is a great option. The park covers 3,790 hectares of rolling hills, woodlands, and forests just over an hour east of the city. Excellent deer habitat makes it a popular spot to pursue sambar, fallow, red, and hog deer.
From February 15th to December 15th, all deer species can be hunted via stalking throughout the park. Still hunting while scanning ahead works well in the mix of open and thick vegetation. 
Setting up blinds along saddles and near water sources is also an effective ambush tactic. Dogs are not permitted for deer hunting here.
In addition to deer stalking, the Tara Range allows seasonal hunting for quail, rabbits, hares, and ducks. The varied habitat supports healthy populations of small game. Hunting zones are designated for safety, so be sure to carefully follow regulations.
With the convenience of proximity to Melbourne plus great access and amenities, Tara Range Park provides an awesome local option for fair chase deer and small game hunts. 
The bushland scenery is beautiful and game populations are managed for sustainability. It's a great choice for Victoria hunters.
Cobboboonee National Park
For a remote and rugged pest control hunting experience, Cobboboonee National Park is a premier destination in southwest Victoria. Encompassing 18,510 hectares of varied terrain, the park provides great habitat for pest animals like deer, pigs, goats, and rabbits.
As a designated hunt zone, licensed hunters can pursue these invasive pests year-round in Cobboboonee. The mix of open grasslands, dense forests, and swamplands holds good numbers of game. 
Spot and stalk techniques work well for deer while sitting in blinds over bait piles can be effective for pigs. Rabbits are numerous along the open park perimeters.
In addition to pest control hunting, Cobboboonee also allows seasonal hunting of indigenous game-like ducks. The wetlands and rivers provide great waterfowl habitat. Camping zones scattered throughout the remote park allow multi-day hunts.
With the challenge of a rugged country and an abundance of huntable pests, Cobboboonee National Park offers a rewarding wilderness experience for hunters. 
Controlling invasive animals is crucial for protecting the native ecosystems. Just be sure to adhere to all regulations and hunting ethics in this beautiful natural area.
Great Otway National Park
For a true wilderness pest control experience, Great Otway National Park is a premier destination along Victoria's scenic southern coast. Encompassing over 100,000 hectares of dense forest, rugged mountains, and remote beaches, the park provides excellent habitat for invasive animals.
As a designated hunt zone, licensed hunters can pursue pest species like deer, pigs, foxes, and rabbits in the Otways year-round. The dense rainforests and fern gullies make for challenging but rewarding spot and stalk hunts after sambar deer. 
Feral pigs are numerous in wetter areas. Sitting in blinds over bait and game trails can be effective for ambush tactics.
In addition to pest control, seasonal hunting for ducks and other indigenous game is allowed in certain sections per regulations. Several camping areas like Aire Crossing and Cora Lynn provide great base camps for multi-day hunts in the wilderness.
For hunters up for challenging backcountry and abundant pests, Great Otway National Park is a premier destination. 
Controlling invasive animals protects the remarkable native ecosystems. Careful adherence to regulations and hunting ethics is crucial when pursuing a game in this rugged and scenic park.
Best Hunting Locations In Victoria Tips
Victoria provides awesome hunting opportunities across a variety of habitats and terrain. Whether pursuing deer in the high country, waterfowl in the wetlands, or small game in the bush, there are some key tips to follow for success. You want to make sure you head out with experienced hunters, learn to shoot well, get the right gun information and have all the right safety equipment and licences.
Use these pointers to help plan your next fair chase adventure.
Research Regulations Thoroughly
The first step for any hunting trip is becoming intimately familiar with the regulations. Things like license requirements, hunting zones, season dates, bag limits, and weapon restrictions differ across game species and locations. 
Be sure to carefully research the official rules for the exact area and animal you'll be hunting. Checking annual hunting guides helps clarify any grey areas.
Scout Areas Extensively Pre-Season
Scouting areas before the season is critical for understanding the game, terrain, access points, and more. Look for signs like tracks, trails, rubs, droppings, and funnels to find where animals concentrate. 
Locate vantage points, natural blinds, and potential ambush sites. Consider ease of access and proximity to camping areas. Thorough scouting pre-season leads to success during the hunt.
Use Effective Camouflage and Scent Control
Matching your camo pattern to the terrain and properly using scent elimination products helps avoid detection. Some form of camo clothing from head to toe is required in most areas. Face masks and gloves limit exposed skin. 
Spray down gear regularly with scent killer. Be wary of overusing cover scents which can seem unnatural. Proper camo and scent control allows you to get closer to the game.
Hunt Patiently and Safely from Vantage Points
Rather than wandering around haphazardly, set up in areas game is known to frequent based on scouting. Be still and quiet to avoid spooking animals. 
Use available cover like vegetation or terrain features. Safety is also key – maintain visibility and fields of fire in all directions while being sure of your target and what's beyond it. Patient stand hunting leads to ethical, effective harvests.
Master Your Equipment and Marksmanship
Being intimately familiar with your firearm, bow, or other hunting weapon is critical. Practice regularly pre-season to ensure ethical lethality on game animals. 
Things like proper arrow selection, consistent rifle zero, effective shot placement, and managing recoil take repetitive practice. Also be competent with optics, calls, clothing, navigation tools, packs, and all gear you'll depend on while hunting.
Best Hunting Locations In Victoria Conclusion
Victoria offers awesome hunting opportunities across diverse regions, terrains, and game species. However, harvesting animals ethically and legally requires thorough preparation and smart field techniques. 
By researching regulations extensively, scouting areas pre-season, using effective camouflage and scent control, hunting patiently from strategic spots, and honing your equipment and marksmanship, you'll be set up for success. 
Follow these tips to have a safe, enjoyable, and ethical hunt while exploring Victoria's beautiful and bountiful landscapes. With proper diligence and respect for the quarry pursued Victoria can provide a lifetime of remarkable fair chase experiences.